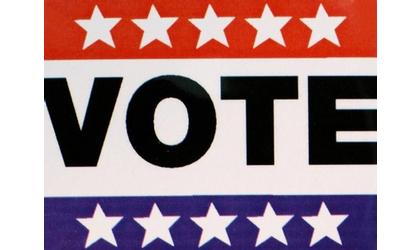 (KLZA)--Tuesday is General Municipal Election Day in Missouri. Polls are open from 6:00 a.m. Until 7:00 p.m. Today.
There is only one contested race in Holt County but several ballot questions for voters to decide.
Nodaway-Holt School District patrons will vote for two of three people seeking seats on the Board of Education for three years. Seeking the seats are Kelley O'Riley; Kenneth Shy and Joni Everhart.
Nodaway-Holt School patrons will also vote yes or no to continuing the current temporary operating tax levy of 89-cents per $100 of assessed valuation through tax year 2037 to construct, equip and furnish a High school addition and improve and maintain the Elementary and High school facilities and meeting the operating expenses of the school district.
Voters will also determine if Holt County will impose a countywide sales tax at a rate of one-half of one percent for a period of 10 years for purchasing gravel and to make capital improvements to non-state maintained gravel roads.
Corning voters will vote yes or no on a 35-cent per $100 of assessed valuation for four years for a Special Road District.
Mound City voters will vote yes or no on a 30-cent increase in the tax levy for street lighting for four years.
In Atchison County, Missouri, there are several contested races for offices.
Three people are seeking two, three-year terms on the Tarkio R-1 School Board. Up for election are Rachel Graves, Sam Hannah and Garrett Wood.
Dalton Holbrook and Raymond Gebhards Jr. are running for the Tarkio Special Road District Board Member seat.
Running for a six year term on the Tarkio Rural fire District Board are Lyle Johnson and James Smith.
The Fairfax School District patrons will vote yes or no to increasing the operating tax levy ceiling to $4.7848 per $100 of assessed valuation for the next 7 years to maintain district facilities and pay the increased costs associated with educational programs, utilities and other operation needs of the district.
The amount of the annual increase is estimated at 75-cents per $100 of assessed valuation.
Tarkio voters will cast votes to impose a local use tax at the same rate as the local sales tax, currently at a rate of two percent.
Tarkio voters will also cast a vote whether or not to dissolve the Board of Public Works and the Board of Aldermen to be solely over the water and sewer department.
Other ballot questions include shall the Phelps City Special Road District levy an additional 35-cents on the hundred dollar valuation for four years. This would be a continuation of an existing tax.