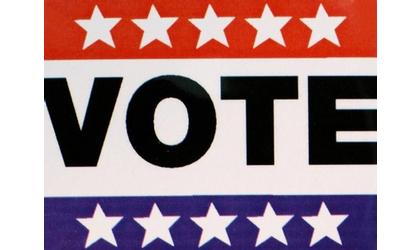 (KLZA)-- Tuesday was General Municipal Election day in Missouri.
There were several contested races and ballot issues in Holt and Atchison counties.
In Holt County Jeremy Lewis and Robert Gibson were elected to 3-year terms on the Mound City School Board. Lewis received 87 votes and Gibson 85. Dylan Rosier 56, Jason Hall 55, Steven Edwards 48 and Tony Rader 9.
Duane Nauman was re-elected South Ward Alderman in Mound City with 29 votes. Phil Blazer received 2 votes.
Trever Drewes received 19 votes and James McCallan 12 votes and were elected as Aldermen in Craig. Richard Thomas received 9 votes.
Margaret ( Peggy) Ann Edwards was elected to the east Ward Alderman seat in Forest City receiving all 21 votes cast in a runoff with Jim Book.
Angela Stuart-Brook won election to the Atchison-Holt Ambulance Squad Board with 144 votes. Judy Hood received 57 votes.
Donnie Kirk has been elected Mayor Maitland with 31 votes. Mark Russell received 21 votes.
In Atchison County elections two were elected to the Fairfax School Board. Joshua Oswald received 130 votes, 108 ballots were cast for Michael Lewis and Patrick Miller received 39 votes.
Scott Poppa was elected to the Tarkio Special Road District Board with 123votes to 37 cast for Craig Vance.
The Tarkio Road Proposition to renew the 35-cent per $1,000 of valuation passed 131 – 36. The tax will be in effect for four years.
The quarter-percent sales tax in Atchison County for five years passed 452 – 115.
Renewal of a special road levy of35-cents per $1,000 of valuation was approved 326 – 64.
Jerry Kirkpatrick was elected Mayor of Westboro with 29 votes. Carrie Cason received 14 votes.
In the Westboro at large Board seats, two were elected. 35 ballots were cast for Nathan Vardaman, 25 for Ashley Meier and 14 for Joe Cason.