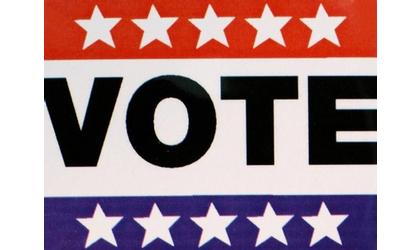 (KLZA)-- A General Municipal election was held Tuesday in Missouri.
Results in Holt County, contested races included:
Elected to serve on the Mound City School Board were Brian Tubbs, Jeff Holstine and Chad Derr.
Elected to the South Holt School Board were Neal Prussman, John Mackey and Charles Tiger Parsons.
Elected to the Nodaway-Holt School Board were James Fuhrman, Nicholas Madden and Jane Hanson.
Bill Keiffer was elected to the Mound City Fire District Board.
Three people sought the two Craig, Alderman positions up for election. Trevor Drewes received 30 votes. Richard Thomas and Bruce Ideker each received 17 votes. A recount of the votes will be done by hand on Friday.
In Mound City, Duane Nauman was elected South Ward Alderman.
All of the Holt County questions and propositions passed by substantial margins including the Village of Big Lake 30-cent levy for pumping and dredging, the South Union Township Road question and the Maitland tax levy.
In Atchison County, Missouri election results, Ryan Kingery was elected Mayor of Fairfax. Scott Poppa was elected North Ward Alderman in Tarkio.
Jerry Kirkpatrick was elected Mayor of Westboro.
The Westboro election for two aldermen was very close. Joseph Caton received 30 votes, Nathan Vardman 29, Sandra Marr 28 and Joe Ellen Estes Moore received 27. A recount was held Wednesday. County Clerk / Election Authority Susette Taylor said following the verification of the votes, there were no changes.
In Watson Tammy Gibson was elected as a Trustee. The Watson Tax Levy and Watson Road Levy both passed easily.
The Fairfax tax question passed by a wide margin as did t he Rock Port Transportation Tax and Langdon Road Levy.