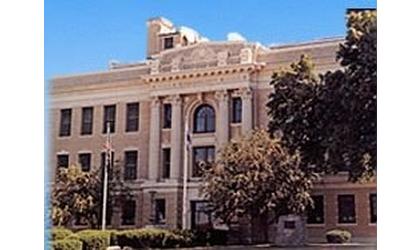 (KLZA)-- The Nebraska Secretary of States Office has approved All-Mail-in Election Precincts in parts of Richardson County for the May 12th Primary Election.
The Richardson County Clerk's Office received permission to conduct the Mail-in elections for the Salem, East Muddy, and Grant/Nemaha voting precincts along with the Arago/Barada Voting Precinct for the 2020 Elections and all elections following.
The Richardson County Clerk's Office will send non-forwardable ballots by U.S. Mail, to all registered voters in these precincts for the May 12, Primary.
Included within the mailing of the ballot will be an envelope for the return of the ballot, stamped and self-addressed with instructions for mailing and / or returning the ballot to the County Clerk's Office before the close of the polls at 8:00 P.M. on Election Day, May 12.
Other counties across Nebraska, designated as All-Mail-inVoting precincts have helped determine that voter turnout is significantly higher and the cost of the election per voter is lowered.
Since 2016 when the Arago/Barada precinct became an All-Mail-in voting precinct, voter turnout has increased and has had the highest voter turnout percentage in Richardson County.