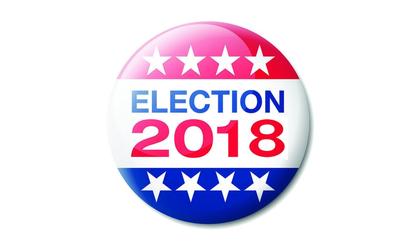 (KLZA)-- Following the Monday morning canvassing of votes in the Nemaha County, Nebraska election, the local primary election results from May 15th are now official.
In the Nemaha County District 3 Commission race the canvassing of votes determined Larry Holtzman will be the Republican nominee. The initial election results showed both Holtzman and incumbent Marvin Bohling with 104 votes. Monday's canvassing showed final total votes for Holtzman to be 112 and Bohling 105.
Holtzman will run against Democratic candidate Michael Weiss in November.
Following the canvassing of votes in Richardson County on Friday, the Falls City Ward 2 Council race will not have a recount. Lucas Froeschl advances to the November General Election along with Kaylie Ractliffe.
Ractliffe received 39 votes to 38 for Chris Simon. That would have meant a mandatory recount but Simon waived his right to a recount.
The final votes totals in the race for Mayor of Falls City changed slightly but the results did not. Carla Rhodd received 223 votes and will advance to the General Election against Shawna Bindle who received 220 votes. Judy Murphy received 211 votes and Johnathan Kirkendall 113.
Rhodd received 28.92 percent of the votes cast, Bindle 28.53 percent and Murphy 27.37 percent.
In the Pawnee County race for Treasurer, there will not be a mandatory recount. Following the canvass of votes Stefanie Cumro-Rauner received 269 votes and Cindy Johnson received 263 votes. There was more than a 1-percent difference in the totals. One-percent or less would require a recount.
The General Election will be in November.