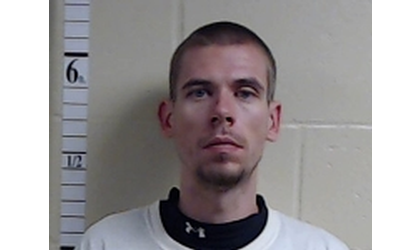 Brendan Leonard/photo credit: Richardson Co Sheriff's Office
(KLZA)-- A Sabetha man is facing multiple charges in Richardson County.
The Richardson County Sheriff's Office reports 29-year-old Brendan Leonard was arrested Wednesday afternoon on a warrant for use of a firearm to commit a felony, possession of a firearm by a prohibited person, two counts of terroristic threats, two counts of assault and two counts of disturbing the peace.
Leonard was booked into the Richardson County Jail.
No other information is available at this time.