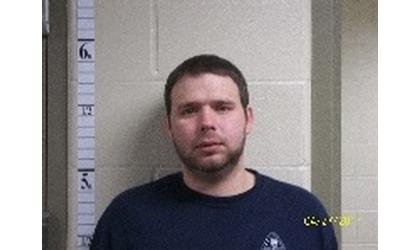 (KLZA)-- A felony assault charge has been filed against a Falls City man following an April 17th altercation that sent another Falls City man to a hospital with life-threatening injuries.
An arrest affidavit filed in Richardson County Court alleges 29-year-old Zachary Schawang was arguing with William Lotter at The Would Eye Bar in Falls City. After they were separated, Lotter left and was outside when Schawang left the bar.
Court documents indicate Falls City Police officers reviewed video from the bar and viewed Schawang approach Lotter outside the bar. The argument began again and Schawang then struck Lotter in the head. Lotter fell to the ground and Schawang is alleged to have gotten on top of Lotter and punched him in the face while he was on the ground. Schawang then left.
When officers arrived shortly after midnight, they found Lotter, lying on the sidewalk unconscious and unresponsive. Lotter was transported to Community Medical Center and then transported by Life-Flight helicopter to Bryan LGH West hospital in Lincoln, for treatment of a serious head injury.
Following his arrest on a warrant a few days later, Schawang appeared in Richardson County Court and cash bond was set at $3,000. Schawang has bonded out of jail.
A preliminary hearing is scheduled in Richardson County District Court on May 24th.