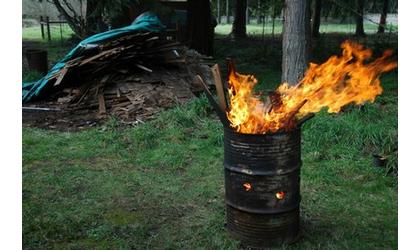 (KLZA)-- Trash burning in Falls City will soon be a thing of the past.
On a 6 -2 vote Monday evening the Council voted to amend an ordinance to prohibit most fires within the City, except certain fires in fire pits and outdoor fireplaces and by burning permit at the Itha Krumme Memorial Arboretum.
Casting nay votes were Council members Kirby Robidoux and Charlie Bentley.
Leonard Brown was the only person to address the Council. He did not want the burning of trash to be banned in the city limits. Brown said he burns and will continue to burn. He called the 158 complaints the Falls City Police Department have received about burning misleading, because the figure could include a disgruntled neighbor that called in 50 times a year.
Brown said he thinks a trash burning ban will lead to more littering along county roadsides and over bridges.
In a final effort to sway the vote of the Council, Brown said he would be notifying the EPA of an undisclosed issue if the Council did not vote to continue allowing trash to be burned two days per week.
In November, 2012, Falls City voters defeated a proposal to ban any open burning except when the Fire Chief issued a permit.
Fourth Ward Council member Derek Leyden introduced the proposal to ban trash burning in June.