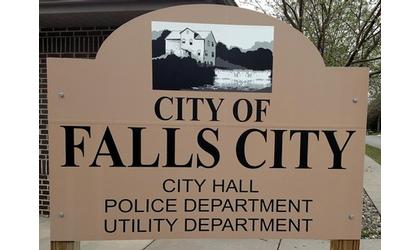 (KLZA)-- The Falls City Council organized for the new year Monday evening.
Third Ward Council member Mitch Merz was elected President of the Council for 2020. First Ward Council member Don Ferguson was elected Acting President of the Council.
After many years of annually appointing the City Clerk / Treasurer / Administrator, Chief of Police and City Attorney, Mayor Shawna Bindle noted the city code as written, means the appointments are for the full term of the Mayor. The appointments that were part of the agenda for the meeting were removed from the agenda and the current appointments will continue.
Gary Jorn will continue as the City Clerk / Treasurer / Administrator. Duane Armbruster will continue as Chief of Police and Mike Dunn will continue to serve as the City Attorney.
The Council also appointed Mitch Merz to represent the City on the Economic Development and Growth Enterprise Board of Directors.
In other action Council member voted 7-1 to have City Attorney Mike Dunn prepare an amendment to the city ordinance requiring the process for obtaining local approval for a special designated liquor license. Under the proposal, the requests would be reviewed by the City Administrator and would not require Council action.
Fourth Ward Council member Jim Wisdom cast the nay vote.