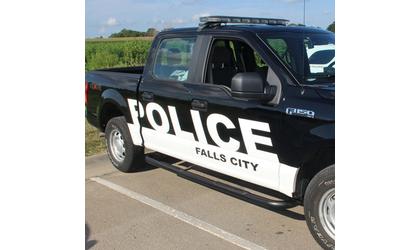 (KLZA)-- Monday is the Great American Eclipse and Falls City is right in the heart of the event.
With the possibility of a few thousand extra people in town, the Falls City Police Department has a few reminders for everyone.
It is possible that cellphone use during this weekend and on Monday might be limited. Falls City residents are encouraged to use land lines when contacting the police department for calls for service or 911 emergency calls.
A large volume of traffic is anticipated this weekend and on Monday and the Falls City Police Department asks everyone to drive safely. Especially during the running events that are scheduled on Monday starting at 9:00 a.m. on 18th and Stone Street running west out of town and the in town runners that will be running up around the Stanton Lake area and back to 19th and Stone Street. Falls City Police department will have extra police officers and dispatcher on duty Monday August 21.
The City will be closing Steele Cemetery and the Solid Waste Site on Sunday August 20th at 8:00 p.m. and will reopen them at 7:00 a.m. on Tuesday.

City employees will be monitoring city parks and the down town area during the Solar Eclipse Event and anyone needing assistance should contact them.
Streets closed on Monday August 21 will be Stone Street from 16th to 19th. 17th and 18th Street from Stone to Chase, and Chase Street from 14th to 15th Street.