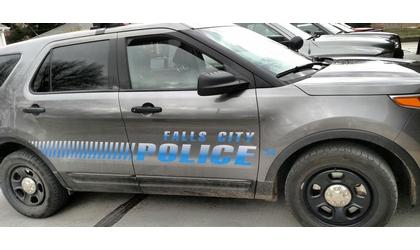 (KLZA)--Falls City Police have arrested a Hiawatha man on multiple charges.
According to the Falls City Police Department, the Department received a complaint about 2:00 Sunday afternoon of a vehicle break-in at Sapp Brother's convenience store in Falls City.
An officer made contact with two individuals parked on the south side of the building. A passenger in the vehicle, believed to be 27-year-old Michael A. Costa, who had active warrants out of Brown County, Kansas was questioned about his identity, and allegedly gave a false name.
Police say when the officer attempted to detain the subject, he physically resisted and continued to claim he was someone else.
He was placed in handcuffs and it was confirmed he was Michael Costa.
Police say an on-scene investigation revealed that Costa had allegedly met a minor at the location to sell him marijuana. Marijuana and a digital scale were recovered.
Costa was booked into the Richardson County Jail on a felony charge of possession with intent to to distribute marijuana to a person under 18 years of age, false reporting; obstructing a peace officer; and contributing to the delinquency of a minor. In addition, Costa is being held on a Brown County warrant for possession of methamphetamine.
He remained in the Richardson County Jail as of Tuesday afternoon.