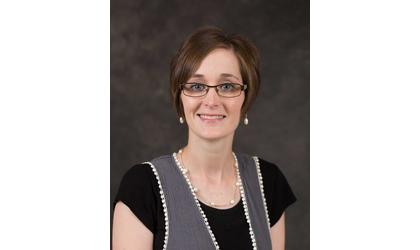 (KLZA)-- Leigh Anne Blankenship, a 4th grade teacher at South School in Falls City, has been accepted into the NebraskaSTEM Noyce Master Teacher program at the University of Nebraska at Lincoln.
Blankenship reported to the District 56 School Board last week that NebraskaSTEM is a combined integration of Science, Technology, Engineering and Mathematics, with an objective of increasing interest and success in STEM by enhancing student knowledge of integrated STEM teaching and learning.
The STEM program results in a new, five-year elementary STEM Master's Degree and professional development program for teachers which is funded completely by the National Science Foundation.
During the five-year fellowship, Blankenship will also participate in annual surveys and interviews as part of the grant evaluation.
During the fellowship, the NebraskaSTEM program provides an annual stipend, in addition t the teacher salary, for instructional materials, professional training opportunities, and travel expenses.
Blankenship is on track to earn a Master's Degree in rural STEM education and engage in STEM leadership activities and join a nationwide community of Noyce Master Teaching Fellows.