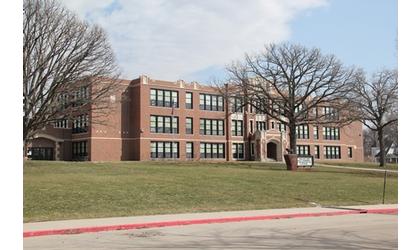 ( KLZA)-- The Falls City Board of Education approved a policy on the Use of "Sniffer Dogs" on first reading Monday night. If given final approval, Policy 3112 will be included in the student and staff handbooks. It would allow the use of trained "Sniffer Dogs" to conduct "sniff searches" of vehicles on school grounds, school lockers used by students, and other items or areas at the school.
It is unlawful to allow "Sniffer Dogs" to sniff people.
The Board also approved a 50-cent per horus wage increase for the 2017-18 school year for classified employees.

Superintendent Tim Heckenlively updated Board members on the new faculty and staff for the upcoming school year.
Audrey Pedersen will serve as High School Mathematics Instructor. Katie Buckminster is the new High School Administrative Assistant.
Leigh Anne Blankenship will teach 4th Grade and Hannah Petersen will teach 3rd Grade at South Elementary School.
Jessica Fischer will be the Special Education Teacher at North Elementary with Diane Wing and Debbie Jarred serving as Special Education Paraprofessionals.
Heckenlively also reported Falls City Public Schools have been recognized as one of the 2016-17 Safety Honor Roll school districts in the ALICAP pool. The award recognizes the district's effective and proactive efforts in promoting safety. The loss control consultants select their top 10% of schools during their annual safety audit visits.