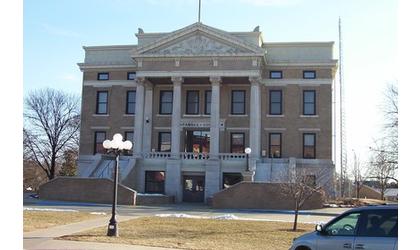 Pawnee County Courthouse
(KLZA)-- The Pawnee County Commissioners have approved increasing the 2017-18 law enforcement agreements with villages in the county.
The new cost will be $11.80 per capita which amounts to $968 for the Village of Burchard;$1,734 for the Village of DuBois; $802 for the Village of Lewiston, $885 for the Village of Steinauer and $3,174 for the Village of Table Rock.
In other action Commissioners approved the Handibus Interlocal Agreement between the County and City of Pawnee City the next year.
The new agreement will be the same as last year with the City paying Pawnee County $3,200 for the operation of the Pawnee County Handibus.