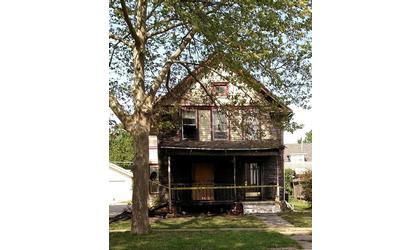 (KLZA)-- Two people required hospitalized treatment following a house fire in Falls City Monday evening.
Fire Chief Ken Simpson says firefighters were called to 2215 Lane Street around 6:30.
He said the front porch of the two-story home was fully engulfed with firefighters arrived.
Simpson says he transported fireman Brandon Pierce to the hospital, where he was held overnight for observation. Simpson noted the hot weather conditions Monday made it difficult for firefighters battling the fire.
According to a family member, 67-year-old Susan Cockerham, who lived in the home was taken to the hospital and released Monday evening.
State Fire Marshall Andrew Kreikemeier ruled the cause of the fire was the mishandling of smoking materials.
The fire was confined to the front porch.
A family member tells MSC News the house suffered smoke and water damage throughout, with damage to furniture and appliances.
Simpson said several pets were rescued from the home.
Falls City Realty Inc. owns the house. It's being leased by Jason Vermeer and his family.
A "Youcaring" page and list of family needs following the fire can be viewed on Facebook under Richardson County Swap and Talk.
Firefighters from the Falls City Volunteer Fire Department and the Falls City Rural Fire Department were on the scene of the fire for nearly three hours.