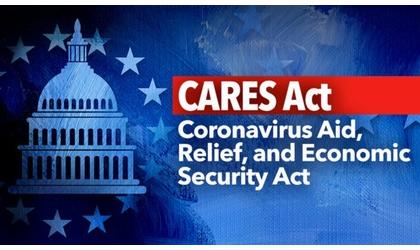 (KNZA)--$400 million in federal funding will be distributed to local Kansas governments to help combat the health and economic challenges due to COVID-19.
The State Finance Council last month approved the distribution of the CARES Act funding.
The initial funding proposal came from Governor Kelly's SPARK Taskforce, which is charged with distributing more than a billion dollars in federal funds.
The funds will be distributed to Kansas counties in three rounds, with the first round to be distributed beginning July 15. The funds are being distributed based on population, number of COVID-19 cases in the county and the county's unemployment rate.
Among local area counties, Leavenworth County will receive the largest amount of funding at more than $19 million.
Atchison County will receive nearly $3.3 million; Brown, more than $1.9 million; Doniphan, nearly $1.6 million; Jackson, more than $2.9 million; Jefferson, nearly $3.9 million; Marshall, more than $1.9 million; Nemaha, more than $2 million; and Pottawatomie County, nearly $5 million.
Each county must submit a plan to the state by August 15 that outlines how its share of the funding will be used.
Any funds not spent by December 30 must be returned to the federal government.