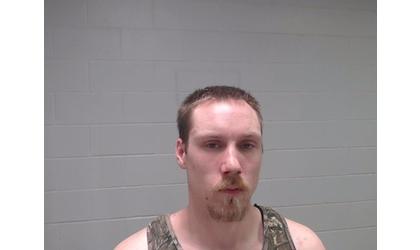 Joseph Marsh (Credit: Atchison Co Sheriff's Office)
(KAIR)--A St. Joseph, Missouri man is facing charges in connection with a case of child abuse that authorities say happened at an Atchison home.
26-year-old Joseph Marsh was arrested on a warrant charging him with child abuse and aggravated battery.
Atchison Police Chief Mike Wilson said the arrest followed an investigation by Atchison Police after they received information from a Kansas City hospital regarding the bruises and head injuries suffered by the 3-year-old victim.
Notified about the concerns on March 28, Wilson said investigators determined that the injuries happened one day earlier, on March 27, at an Atchison residence.
Following his arrest, Marsh was booked into the Atchison County Jail.
His bond is set at $100,000.
Marsh was already in custody at the jail for failure to appear in court at the time of his arrest in connection with the child abuse case.