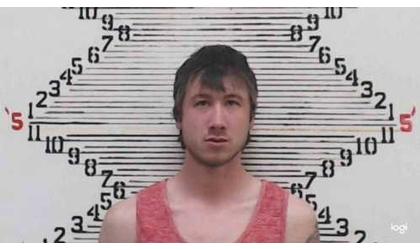 Johnathan Harvey (Credit: Brown Co Sheriff's Office)
(KAIR)--An investigation by the Hiawatha Police Department leads to the arrest of an Atchison man on a charge of aggravated indecent liberties with a child.
21-year-old Johnathan Harvey was arrested on a Brown County warrant.
Atchison Police Chief Mike Wilson told MSC News his office assisted Hiawatha Police with Harvey's Atchison workplace arrest Monday afternoon.
Brown County Attorney Kevin Hill told MSC News the alleged victim is a 15-year-old who lives outside of Brown County. Hill said the alleged crime took place in the Hiawatha city limits.
Harvey remains in the Brown County Jail, held on a $75,000 bond.