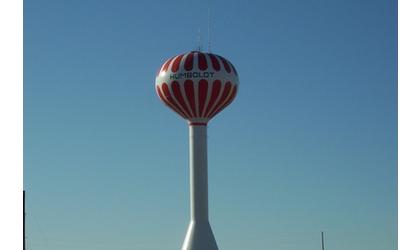 (KLZA)-- The Richardson County Clerk's office has announced that a special election will be held by mail on Tuesday, July 9, in Humboldt to determine if Ward I City Council woman Dolores Martinez should be removed from office.
Ballots will be mailed out to all qualified electors of Ward I in Humboldt on June 17. The only question on the ballot is:
"Shall Dolores Martinez be removed from the office of Ward I Council Member of the City of Humboldt, Richardson County, Nebraska?"
There will be ovals to mark indicating "Yes" or "No."
Voter registration will be taken at the County Clerk's Office at the Richardson County Courthouse during regular business hours for those not previously registered and wanting to vote in this election. On Friday, June 28, the office will remain open until 6:00 P.M.
You must be a registered voter, residing in the City of Humboldt, Ward I, by June 28, 2019 to be eligible to vote. Registered voters wishing to vote in the special election who will be absent from their residence between June 17 and July 9, may contact the Richardson County Clerk's Office to make arrangements for early voting.