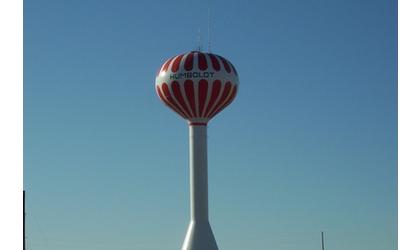 (KLZA)-- The Humboldt City Council approved a building permit for the State Bank of Table Rock when they met Tuesday.
The bank located at 3rd and Longbranch in Humboldt plans to add a 60-foot by 28-foot addition to their existing facility.
Mary White met with the Council. White would like for a handicap parking space to be created in front of her business Creative Creations. There is a fire hydrant in the immediate area and the Council said they would consider options.
Ron Rist with the Humboldt Lions Club asked that lights at the City Square Park around the drinking fountain be repaired. The Lions Club donated the fountain. He also was seeking information on a tunnel slide the Lions Club donated to the City for the park.
City Clerk Connie Laflin said when a number of children tore clothes and were cut and scraped by the equipment, the City insurance carrier ordered the slide be removed.
Following an executive session, the Council approved hiring a part-time office employee to replace Tina Herr who resigned earlier this fall.