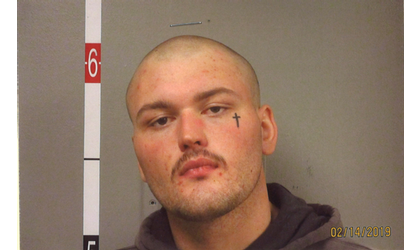 Bryant "Joseph" Jorn
(KLZA)-- A rural Falls City man was arrested early Thursday morning in Nemaha County, Nebraska following a robbery of the Shell Speedee Mart in Auburn.
The Nemaha County Sheriff's Office release indicates the robbery occurred around 4:00 A.M. An investigation began at the scene and a search for the unknown suspect began.
About 6:15 Thursday morning several citizens notified the Sheriff's Office of a pickup found on a county road and of a suspicious individual walking along Highway 136, east of Auburn.
Deputies made contact with the individual who matched the description of the robbery suspect. 20-year-old Bryant J. "Joseph" Jorn was taken into custody.
Jorn was booked into the Nemaha County Jail on potential charges of robbery, possession of a weapon by a prohibited person, possession of stolen property and theft by unlawful taking.
No one was injured during the robbery or when the arrest was made.