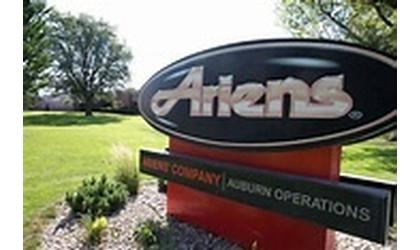 (KLZA)-- Employees at the Ariens Company in Auburn learned late Thursday the Wisconsin based company will close the facility between August 17th and October 15th.
In a news release Larry Weyers, President of Ariens Power Equipment said "This was a difficult decision, but it doesn't make economic sense to keep this plant running in light of the significant productivity improvements that have been made elsewhere in the company."
Ariens main plants in Wisconsin have increased their production by more than 60 percent in the last year.
Shutdown of the Auburn facility will affect 193 employees.
Ariens manufactures outdoor power equipment including mowers, riding mowers, tillers and snowblowers.
Company officials met with employees in Auburn Thursday. All regular, full-time employees will be provided with a severance package based on the number of years they have worked at the facility. Employees are also welcome to apply for positions at the Brillion, Wisconsin facility with the assistance of a relocation bonus.
Ariens Company purchased the facility in November of 2007 from Auburn Consolidated Industries.
Auburn officials are hoping to find a buyer for the facility.