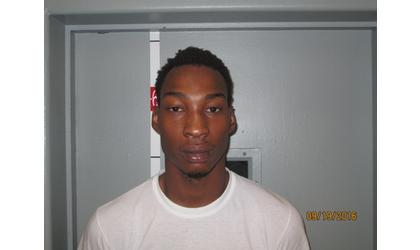 (KLZA)-- The Nebraska State Patrol, in conjunction with the Nemaha County, Nebraska Sheriff's Office, have made an arrest in connection with the stabbing of three Peru State College students Saturday night.
According to a news release from Nebraska State Patrol Information Coordinator Deb Collins, 24-year-old Jeffland R. Neversson, a Peru State College student, was taken into custody around 11 o'clock Monday morning without incident. Neversson was arrested at a residence in Peru and lodged in the Nemaha County Jail, charged with 1st degree assault and use of a weapon to commit a felony.
About 10:15 Saturday night the Nemaha County Sheriff's office responded to a report of a disturbance and stabbing near the 1000 block of 5th Street in Peru.
The Nebraska State Patrol was requested to assist with the incident and investigation.
Those injured in the incident were 20-year-old Elijah Lavalais-Hawkins, of Omaha, 19-year-old Larry Hodnett, of Rubendale, Georgia and 23-year-old Anthony Hemingway, of Brooklyn, New York. Hawkins and Hodnett are members of the Peru State football team. Hemingway is a member of the Peru State basketball team.
According to the news release, Hawkins and Hodnett were both transported to the Nemaha County Hospital in Auburn and then flown with non-life threatening injuries by medical helicopter to the Bryan Trauma Center in Lincoln. Hemingway was treated at the Nemaha County Hospital and released.
The investigation into what led to the disturbance and stabbings continues.