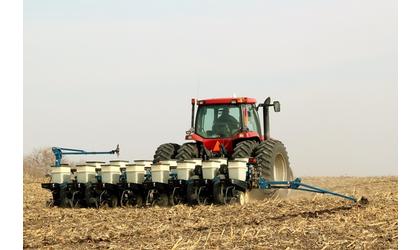 Planting Corn
OMAHA, Neb. (AP) - Economists from the Federal Reserve Bank of Kansas City say more borrowers raising livestock and row crops in Nebraska and surrounding states are struggling to repay loans as commodity prices stay low.
The Omaha World-Herald reports that bankers surveyed for the regional Fed's latest report on agricultural credit conditions indicated continued problems in the second quarter.

More lenders reported a growth in the volume of borrowers with repayment problems as well as a higher number of denied loan applications compared to last year.

Nebraska bankers say they haven't denied more loans to borrowers, but that financial situations are definitely getting tighter.

Todd Adams, chief executive of Adams Bank & Trust in Ogallala, says it's concerning that borrowers haven't been profitable for two years in a row.