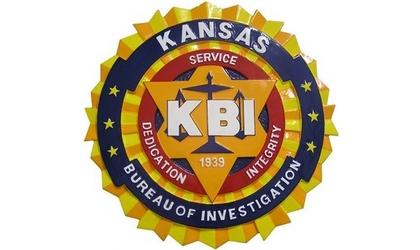 (MSC News)--An amended 2022 Kansas Crime Index Report has been released by the KBI, with an outdated reporting system blamed, in part, for the underreporting of violent crime statistics last year.
The Kansas Crime Index Report compiles crime statistics reported to the KBI by state and local law enforcement agencies throughout Kansas.
According to a release from Kansas Bureau of Investigation, the 2022 report indicated that violent crime in Kansas increased by 2.9% from 2021. It increased in each of the categories of violent crime except for murder, which saw a 2.9% decline from the previous year. A total of 13,808 violent crimes were reported in Kansas in the categories of murder, rape, robbery, and aggravated assault and battery.
Violent crime in Kansas has been steadily rising each year since 2014, only declining slightly in 2021. Violent crime in 2022 was 17.5% above the 10-year average.
The release explains that data from the report is derived from standard offense and arrest reports submitted to the aforementioned problemantic Kansas Incident Based Reporting System by local law enforcement agencies across Kansas. The 2022 report required amending after the Wichita Police Department alerted the KBI that their agency- crime data appeared incomplete after the 2022 crime index was published. In working with the police department, a system error was identified. Not immediately noticed, the error caused thousands of offenses to not be counted by the reporting system in the July crime index report. Since then, the two law enforcement agencies have worked closely together to ensure all reports were received.
Once all additional reports were entered, nearly 5,000 additional reports of major violent crime and property crime offenses were collected from multiple agencies across Kansas. The reports came from the erred submission, as well as from agencies who were either catching up on crime data submissions not entered by the deadline, or who had additional crimes reported to their agency for 2022, after the original report was published.
The release calls the Kansas Incident Based Reporting System "an outdated system that operates with severe constraints on how statistics can be collected, utilized and interpreted." However, the release notes that "the KBI has been overseeing a major upgrade of [the reporting system]," and "once completed the new system will significantly improve crime reporting and crime trend analysis in Kansas."