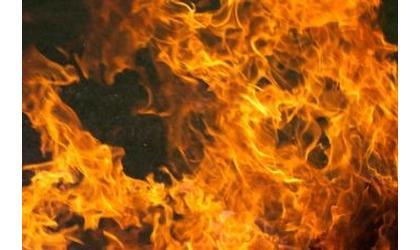 (KNZA)-The Hiawatha Fire Department was dispatched early Wednesday morning to Ag Partners fertilizer building on South 12th Street.
Fire Chief Patrick Sheldon said the call came in shortly before 3 a.m., and when crews arrived they discovered heavy smoke exiting the eves of the building.
Making contact with AG Partners representatives, it was believed to be a sulfur pile on fire. Additional resources from Squad 48 and the Robinson Fire Department were called for man power and containment.
Crews entered the building to determine the source and origin of the fire, confirming the sulfur bin was indeed on fire.
Crews used on-site equipment to remove the active burning sulfur out of the building to be extinguished. Shortly after 5am, all sulfur had been removed from the building and did not pose any additional threat.
Sheldon said a bad situation was kept contained with no one being hurt nor damage to the facility.
He thanked the Brown County Sheriff's Office, Town and County EMS, Hiawatha Police Department, Squad 48, Ag Partners and Robinson Fire Department for their assistance.