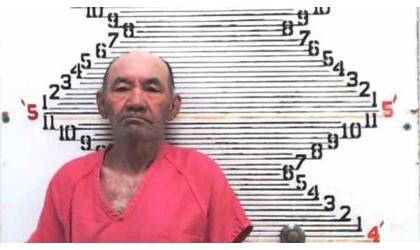 Alsibiade " Al" Cedeno-Escobar ( Credit: Brown Co Sheriff's Office)
(KNZA)--A Hiawatha man charged in the stabbing of another man in April has been sentenced to ten years in prison.
Brown County Attorney Kevin Hill said 72-year-old Alsibiade " Al" Cedeno-Escobar was sentenced Monday in Brown County District Court on a charge of aggravated assault.
He said Cedeno-Escobar- motion for probation, which included testimony from an expert in psychology from Kansas City, was denied after a lengthy hearing in front of District Judge Laura Johnson-McNish
Cedeno-Escobar was charged in connection with stabbing outside the Stars Inn, in Hiawatha, on April 7th. The victim was transported to Amberwell Health in Hiawatha for treatment and later released.
The case was investigated by the Hiawatha Police Department with assistance from the Brown County Sheriff's Office and Sac and Fox Police Department .
Hill said Cedeno-Escobar was remanded to the Brown County Jail for transport to the Kansas Department of Corrections to serve his sentence in state prison.