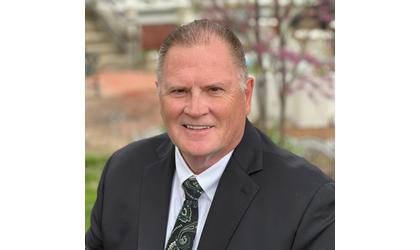 Leonard Wolfe ( Credit: ABA)
(KMZA)--An area banker is to be honored by the American Bankers Association.
According to a release, the Association will present Leonard Wolfe, president and chief executive officer of United Bank & Trust, based in Marysville, with the "Bruning Award" at its Agricultural Bankers Conference Nov. 5-8 in Oklahoma City.
The award is one of the Association's two premier awards presented for significant contributions to agricultural banking.
Named after its first recipient, Nebraska banker Frank Bruning, the Bruning Award is now in its 26th year.
"I cannot express how proud and honored I am to have received such a prestigious award," Wolfe said. "It's humbling to me that I was even considered for an award like this and to be a recipient, it's such a great honor."
Wolfe, a native of Kansas who has more than 40 years of experience in banking, began his career as an agricultural lender and insurance agent.
One of his key accomplishments was pushing for the creation of a Kansas law that gives community banks the same tax-exempt status on certain earned interest as farm credit institutions. The legislation also includes a tax exemption for rural housing loans in communities with populations of no more than 2,500.
Wolfe lives on a farm north of Frankfort with his wife of 45 years, Beth. They have three children and nine grandchildren.