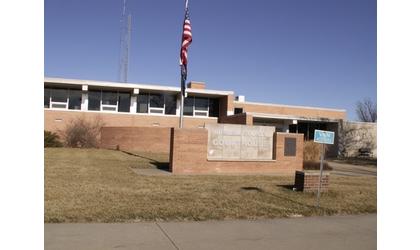 Nemaha County Courthouse
(KMZA)--The Nemaha County Commission has adopted a 2024 county budget that calls for total expenditures of $15.1 million and a slight mill levy decrease.
The Commission took the action following a public hearing last week.
About twenty-five county residents attended the hearing, with several voicing their concerns about the budget. Concerns were heard about the increase seen in residential appraisals in 2023 and about how a tax increase will affect county residents on a fixed income.
Commissioner Dylan Keim said the state of Kansas has not funded the local ad valorem tax reduction fund since 2003, which was designed to help local governments lower property taxes.
The budget contains an estimated tax rate of 36.057 mills, which is down .668 mills from last year's levy.
The budget calls the county to collect nearly $8.5 million in local tax revenue.
Even though the mill levy will decrease slightly, the county will collect more than $200,000 in additional tax revenue due to a nearly $10 million increase in the county's assessed valuation.
Following a second hearing, prior to the budget hearing, the commission approved a resolution to exceed the revenue neutral tax rate of 35.165 mills.