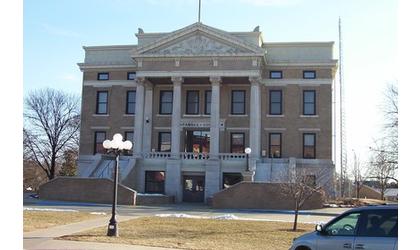 Pawnee County Courthouse
(KLZA)-- Pawnee County Commissioners approved the purchase of an NMC Cat 140 motorgrader when they met last week through the Sourcewell Contract program.
With a trade allowance of $110,000, the machine will cost the county $236,650. The machine will be available in December.
A bid submitted for a John Deere 670 GP motorgrader from Muprhy Tractor came in with trade- in at $268,780.
In other business the Board approved Sheriff's Office Administrative Assistant Nancy Tilton changing the courthouse emergency notification to Everbridge through Johnson County Dispatch.