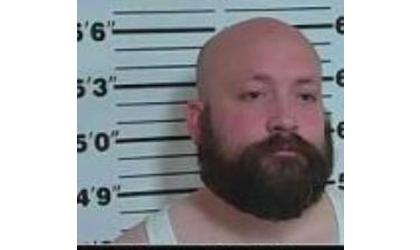 Nathaniel Keller ( Credit: Doniphan Co Sheriff's Office)
(KNZA)--A jury trial is underway for a former Doniphan County Sheriff's deputy facing multiple child sex and domestic-related charges.
The trial for Nathaniel Keller began Monday in Doniphan County District Court.
Keller is facing 15 counts.
He is charged with sex crimes alleged to have occurred in 2017 with a child 14 or older, but less than 16 years of age. Keller is also charged with domestic-related offenses alleged to have occurred in 2019 and 2021.
Keller was arrested in June of 2021 after Kansas Bureau of Investigation agents served a search warrant on his home.
Lenexa attorney Adam Zentner is serving as special prosecutor in the case.
The trial is scheduled to run through Friday.