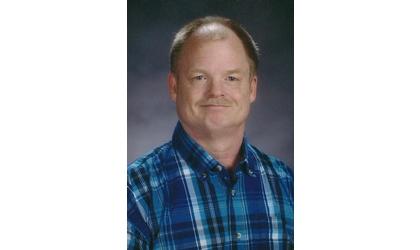 Mike Ford/Credit: Mercer Funeral Home, in Holton
(KNZA)--A longtime, award winning educator has died.
Mike Ford, of Holton, was 69-years-old at the time of his death Monday.
Ford's love of Star Trek is noted in his obituary from Holton's Mercer Funeral Home, which states that he was "beamed up" to heaven.
Ford, the obituary says, taught various subjects at Holton Middle School, earth and space science and astronomy at Holton High School, and courses in astronomy for Highland Community College. He also taught and served as a substitute teacher at Sabetha, Kickapoo Indian Nation School, Jackson Heights and Horton. He also served on the Holton USD 336 Board of Education since 2008 and the Jackson County Tourism Council. He was inducted into the Jackson County Hall of Fame in 2014.
Ford, an education embassador for NASA, earned accolades and awards as a teacher, including a Toyota Tapestry grant, a Christa McAuliffe grant, a US Department of Education grant, Topeka Capital Journal Distinguished Kansan in Education and a Milken Award.
A lover of astronomy, Ford was responsible for establishing the Elk Creek Observatory in 2000 and later helped establish the Banner Creek Science Center in 2004, where he served as observatory director.
Among his numerous other roles, Ford also served as a Captain in the Kansas Army National Guard 105th Public Affairs Detachment.
Among his survivors are his wife, Karen, and a son, Michiel Clayton Ford.
Ford's funeral service, complete with military honors, will be Monday morning at 10:30 at the funeral home.