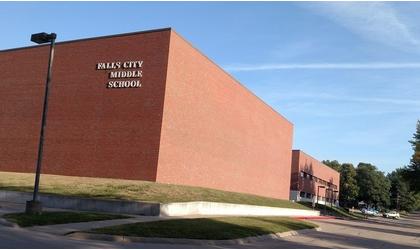 (KLZA)_-- The Falls City Board of Education conducted public hearings on the budget and property tax request on Septembe 11.
During the regular meeting the Board approved the 2023-24 fiscal year budget and property tax request.
The General Fund budget decreased from last year by approximately 1% to $18,177,842. The Depreciation Fund was set at $402,733; Employee Benefit Fund was approved at $120,000; The Activities Fund at $650,000; The School Nutrition Fund approved at $742,630; the Special Building Fund will be $2,187,262; and the Student Fee Fund was approved at $14,200 for a total of $22,294,779.
The Property Tax Request from District 56 patrons for the next fiscal year budget was set at $8,844,427, representing a $910,144 decrease from last year.
The main contributing factor to the propery tax decrease is due to increased funding from the State Foundation Aid and Special Education funding.
The property tax levy will be 80.5604 cents per $100 of assessed valuation. This is a 9.3% decrease from 2022.