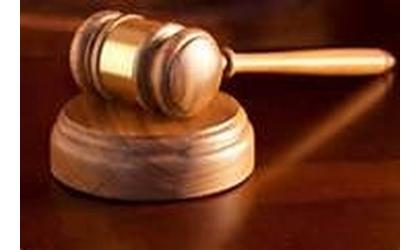 (KAIR)--A 67-year-old resident of a Tonganoxie nursing home has pleaded guilty to possessing methamphetamine.
That's according to a release from the office of Leavenworth County Attorney Todd Thompson, who says Carol Jones, who was found to have possessed the controlled substance on November 11, 2022, plead guilty May 17, in Leavenworth County District Court. Her sentencing is set for June 23.
According to court documents cited in the release, nursing home staff members discovered an unauthorized pill bottle in Jones' room, with the bottle containing a white substance, which was later tested by a Tonganoxie police officer, "and found to have a presumptive presence of methamphetamine." Prior to the bottle being located, nursing home staff reported Jones had left with a friend earlier in the week.
Jones was questioned by police and admitted the bottle belonged to her. Originally, Jones stated she acquired the bottle from a local thrift store but denied the source of the contents.
Later, officers returned to the facility on reports that Jones had written concerning notes. When questioned, Jones told officers she wrote the notes because she feared going to jail. While officers were on scene, Jones made a statement surrounding her addiction to methamphetamine as well. Officers determined her admission about methamphetamine addiction gave cause to believe Jones unlawfully possessed a controlled substance.
Jones was not taken into custody, but Tonganoxie police submitted the case to Thompson's office, leading first to charges and then the guilty plea from Jones.