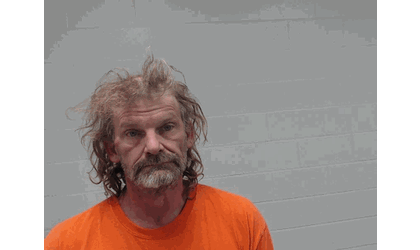 Jason Green/Credit: Atchison Co Sheriff
(KAIR)--A Valley Falls man is facing charges related to what Atchison County authorities identify as a Domestic Dispute Sunday which occurred in the 5300 block of Bourbon Road.
According to a release from Atchison County Sheriff Jack Laurie, a 54-year-old woman, from Muscotah, reported that she had been battered and threatened by a 47-year-old man who had left the residence prior to the arrival of deputies.
The suspect, Jason Green, was located by deputies, and arrested on charges of domestic battery and criminal threat.
Following his arrest, Green was booked into the Atchison County Jail.