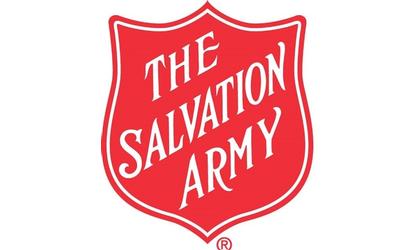 (KAIR)--The 7th Annual Salvation Army of Atchison Duck Race fundraiser is in the books, held Saturday at the Atchison Riverfront. It was there that small, rubber ducks, sold as a fundraiser for the Salvation Army, raced on the Missouri River during the event.
Salvation Army of Atchison County Coordinator Kim Bottoroff is calling Saturday's race "a success," adding, in a release, that it was a beautiful day, with beautiful people working toward a beautiful cause."
The annual duck race has become a major fundraiser for Atchison's Salvation Army, providing the funds necessary for the various programs of assistance the agency offers locally, with the race, along with the annual Christmas season Red Kettle Drive, named as key fundraisers to keeping the Salvation Army's services in place.
The winners of the race have been announced, with first place going to Becky Roland, 2nd, to Kristen Fuhrman, 3rd to Lane Herrs, 4th to Diane Dame, 5th to Will Baldridge, 6th to Pat Henderson, 7th to Karen Seaberg, 8th to Ryan Herrs, 9th Carolyn Kane, and 10th place honors earned by Ron Urban.
Pokey Ducks, those coming in at the end, are also recognized, with Doug Grippin earning next to last place, while LeaAnn Callaway's duck came in dead last.
Bottoroff, in the release, says the event could not be called a success "without each and every person, business, donation and time spent." She concludes her statement by saying planning for next year's duck race, the 8th annual, will be beginning soon.