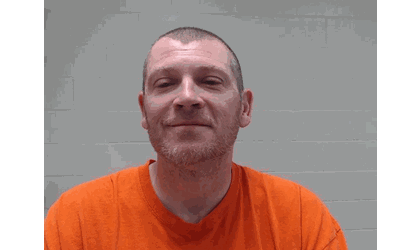 Patrick O'Neill/Credit: Atchison Co Sheriff
(KAIR)--A Kansas City, Missouri man is facing Atchison County charges after allegedly threatening those inside an Atchison business Saturday evening.
Atchison Police Chief Mike Wilson, in a release, says 47-year-old Patrick O'Neill was arrested Saturday for aggravated assault in the 100 block of South 3rd Street.
Wilson explains that officers were called to a business, at the location where O'Neill was arrested, following the report of a disturbance around 7:00 Saturday evening.
When Police arrived, they learned that O'Neill had allegedly "been disorderly and threatening others in the business," with that information leading to his arrest.
Once O'Neill was in custody, he was booked into the Atchison County Jail.