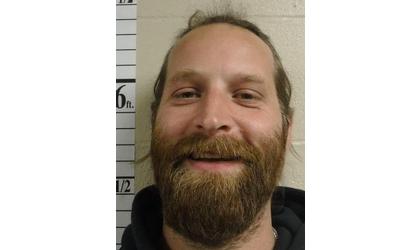 Joshua Carpenter ( Credit: Richardson Co Sheriff's Office)
(KNZA)--A methamphetamine distribution investigation by the Richardson County Sheriff's Office has led to the arrest of a Falls City man.
The Sheriff's Office, in a release, said Joshua Carpenter was arrested Wednesday on eight counts—including delivery of meth within 1,000 feet of a school, delivery of meth, two counts of possession of meth, two counts of possession of drug money and two counts of no drug tax stamp.
Following his arrest, Carpenter was booked into the Richardson County Jail, where he is being held without bond.
During the investigation, the sheriff's office says deputies purchased meth utilizing confidential informants.
During this activity, the release says Carpenter was out bond for a previous sheriff's office investigation charging him with delivery of meth with 1,000 feet of a playground.