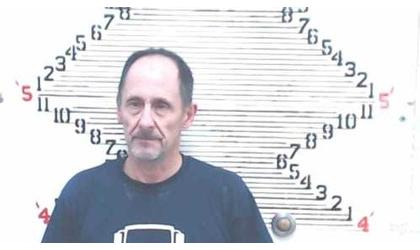 Tracey Lieber ( Credit: Brown Co Sheriff's Office)
( KNZA)--A Brown County traffic stop led to the arrest of a Nebraska man on methamphetamine charges.
According to a release from Brown County Sheriff John Merchant, a Sheriff's deputy initiated a traffic stop shortly before 11:30 Wednesday evening in the vicinity of U.S.75 Highway near 260th road.
During the traffic stop, a passenger in the vehicle, identified as 56-year-old Tracey Lieber. of Bellevue, Nebraska was arrested for possession of meth and possession of drug paraphernalia.
Following his arrest, Lieber was booked into the Brown County Jail.