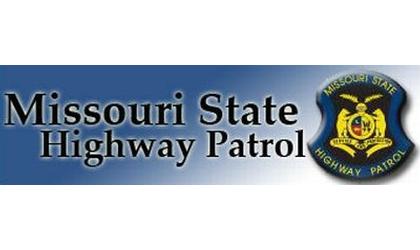 (KNZA)--A Friday afternoon three-vehicle Buchanan County, Missouri wreck sent two people to the hospital--including a Lancaster, Kansas woman.
The Missouri State Highway Patrol reported a Chevy Cobalt driven by 26-year-old Michael Ordonez. of Manhattan, Kansas, was northbound on Interstate 29, just south of the I-229 exit in St. Joseph, when he failed to observe a Chevy Equionox driven by 70-year-old Stanley Drimmel, of Lancaster, slow for an upcoming construction zone.
The Cobalt rear-ended the Equinox. The impact pushed the Equinox into the rear of a Chevy Impala driven by 94-year-old David Mears, of St. Joseph.
Buchanan County EMS transported a passenger in the Cobalt, 29-year-old Marisa Lord, of Manhattan, and a passenger in the Equinox, 68-year-old Cynthia Drimmel, of Lancaster, to Mosaic Life Care, in St. Joseph.
The Patrol said Lord, who was not wearing a seatbelt, suffered suspected serious injuries and Drimmel suspected minor injuries.
The drivers were not injured.
The wreck was reported around 3:30 Friday afternoon.