Proposed road project discussed with county
03/21/2023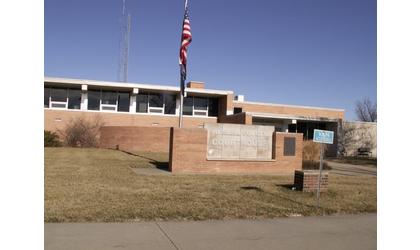 (KMZA)--Officials from the city of Sabetha and Rock Creek Township met with the Nemaha County Commission last week to discuss a proposed road improvement project.
The group spoke with commissioners about chip sealing a two-mile portion of Kansas Road from W Road to Y Road and also a 3,600-foot portion of 14th Street from Utah Street to Kansas Road.
The group proposed they would prepare the road, the county would chip and seal the road, and the county would maintain the road in the future.
Commissioners made no decision.
In other business, representatives from Nemaha County Rural Water Districts #1, #3 and #4 meet with commissioners to request funding from the county's American Rescue Plan Act funds for water district use.
Each water district let commissioners know what projects they are wanting to do at this time and that they need help financing.
Commissioners said they would keep the requests in mind as they decide how to spend the county's ARPA funds.
Commissioners spoke by phone with an official with the Kansas Department of Health and Environment's Bureau of Waste Management concerning the solid waste processing facility certification that Vanguard Organics is requesting that the county approve the solid waste permit for the possible establishment of an anaerobic digester, north of Baileyville.
Following discussion, the commission voted to sign the facility certification and land use documents.
Commissioners also approved the appointment of Cameron Swart to the Goff Fire District #1 Board.
© Many Signals Communications
You will need to be logged in to leave a comment.
Please Login The posting of advertisements, profanity, or personal attacks is prohibited.
Click here to review our Terms of Use.