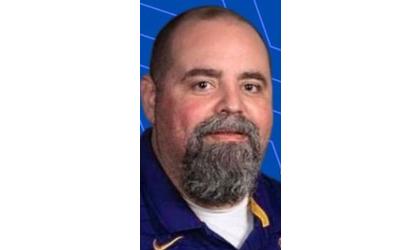 Jeremy Truelove ( Credit: USD 336)
(KNZA)--A new principal has been named for Holton High School.
The Holton School District announced Monday that Jeremy Truelove has been appointed to the position for the 2023-24 school year.
Truelove has 15 years of experience in education. For the past five years, he has served as principal at Arkansas City High School in Arkansas City, Kansas.
Truelove was among two candidates interviewed by the USD 336 Board of Education last week.
The other candidate was Dr. Robyn Kelso. Kelso, who has 23 years of experience in public education, has served as a program consultant for the Kansas State Department of Education for the past two years.
Truelove will replace current Holton High School Principal Rod Wittmer, who is retiring at the end of the current school year.