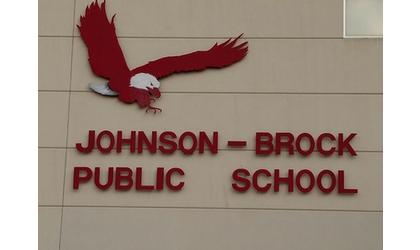 (KLZA)-- Two people addressed the Johnson-Brock Board of Education meeting Monday night in regards to the building addition planned for the school.
Mark Caspers of Auburn conveyed concerns about the building project and also about playing state basketball games on Wednesday evening.
Jim Rush of Tecumseh also voiced concerns regarding the addition, option students and lack of public meeting notice regarding the building project.
Superintendent Jeff Koehler reported that a walk through is scheduled for March 20 with the contractor and the bid opening is scheduled for April 5.
An action item on the agenda for approval of a joint interlocal agency resolution was tabled. Andy Forney with financial advising company D.A. Davidson discussed the resolution with the board and answered questions concerning the resolution.
A special meeting of the Johnson-Brock School Board has been scheduled for Monday, March 27 at 7:00 P.M. to approve or reject the joint interlocal agency resolution.
In other business the Board accepted the resignation of teacher Tim Newman effective at the end of the school year. A teaching contract with Chase Rasby to teach Science for the 2023-24 school year was approved.
The Board also approved a special education service contract for the 2023-24 school year in an amount of $170,573.