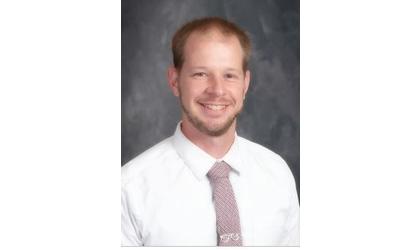 Andrew Lillie ( Credit: USD 113)
(KNZA)--A new Sabetha Elementary School principal has been hired.
Prairie Hills USD 113 Superintendent Todd Evans said the Board of Education Monday evening approved the hiring of Andrew Lillie for the position, effective July 1.
Lillie has served as an associate principal at Atchison Elementary School since July 2020. Prior to that, he was a science teacher at Atchison High School for 8 years.
Lillie received his Masters in Educational Leadership from Benedictine College and his Bachelors of Science in Secondary Education from Kansas State University.
Evans said USD 113 is excited about the impact Lillie's positive energy will have on the students of Sabetha Elementary School.
Lillie, a Hiawatha native, will be joining the Sabetha community along with his wife Alex and their two children.
He will replace current principal Rusty Willis, who is resigning at the end of the current school year.