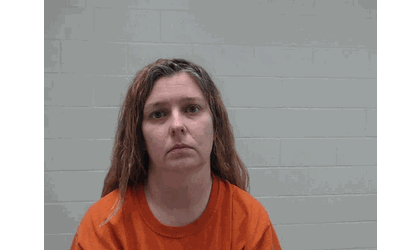 Pamela Bilderback/Credit: Atchison Co Sheriff
(KAIR)--An Atchison woman is arrested, accused of stealing a donation intended for the less fortunate in the Atchison community.
According to a release from Atchison Police Chief Mike Wilson, 39-year-old Pamela Bilderback was taken into custody Tuesday, arrested on charges including theft by deception, forgery, criminal use of a financial card, and unlawful computer acts.
Bilderback, a longtime volunteer at the Atchison Salvation Army, is accused of stealing a donation that had been intended for the agency.
Wilson, in the release, explains that the allegedly stolen donation "was made with gift cards which were used [allegedly by Bilderback] in transactions at an Atchison business on various dates in December 2022."
Following her arrest on the charges, Bilderback was booked into the Atchison County Jail.