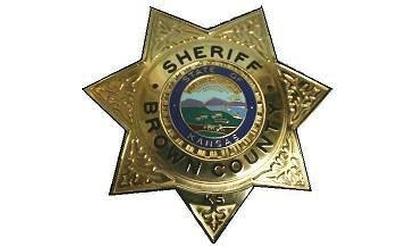 (KNZA)--Two were arrested following a Hiawatha drug bust over the weekend.
According to a release from Brown County Sheriff John Merchant, the Sheriff's Office executed a search warrant on an apartment at 715 1/2 Oregon Street late Saturday night.
31-year-old Latisha Campbell, of Fairview, and 40-year-old Austin Cook, of Hiawatha, were arrested on charges of possession of methamphetamine, possession of opiates, possession of drug parapheranalia and felony obstruction.
In addition, Campbell was arrested on two Brown County probation violation warrants.
Following their arrests, the pair were booked into the Brown County Jail.
Methamphetamine possession was at the heart of another Brown County search warrant execution earlier Saturday night.
According to Merchant, the Sheriffs Office Drug Task Force conducted the search at 714 Iowa Street, in Hiawatha, around 8:10 that night.
Two arrests were made, with Hiawatha residents Ronald Clauson and Morton Alfrey both taken into custody on charges for possession of methamphetamine and possession of drug paraphernalia.
Following their arrests, the 51-year-old Clauson and the 61-year-old Alfrey were both booked into the Brown County Jail.
( Pictures credit of Brown County Sheriff's Office )