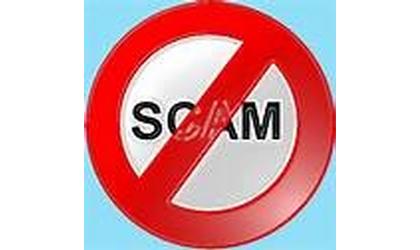 (KNZA)--Brown County Sheriff John Merchant is alerting residents of several scams currently circulating in the area.

Merchant said he has received several reports of callers identifying themselves as being from the IRS and stating they need information from county residents to make sure they receive their refund. Residents are being asked to verify their social security number, bank routing number etc so the funds can be deposited into their bank accounts.
So far, Merchant said no one has complied with the request.
He would like to caution everyone that the IRS WILL NEVER contact you by phone. He said this is a scam to obtain your personal and financial account information. Also, Do not trust your caller ID, several have reported that their caller ID's showed a number and also identified that number being form the IRS and when they answered, the person on the other end of the phone spoke very broken english with a thick foreign accent.

Merchant said another scam is callers representing themselves as needing Medicare/Medicaid numbers to help residents increase their benefits. Personal questions are being asked such as social security numbers, and what bank the residents does business with. He said this again is a scam trying to obtain your personal information.

To avoid becoming a victim of any scam, Merchant said remember a few important steps.

#1 Never give out any personal information over the phone or computer.
#2 Never trust your caller ID
#3 If you do not recognize the caller, hang up immediately, the longer
scammers keep you on the phone, the more info they obtain
#4 If you feel you have been made a victim of a scam, notify your local
law enforcement at once