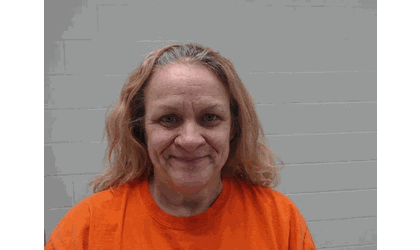 Leanna Michaels/Credit: Atchison Co Sheriff
(KAIR)--A stolen car is recovered, and the accused, Atchison thief is in custody.
That- according to a release from Atchison Police Chief Mike Wilson, who says 59-year-old Leanna Michaels was arrested Wednesday for theft of a vehicle.
Wilson, in the release, says the 1992 Mercury passenger car was stolen around 12:20 Tuesday afternoon from a parking lot located in the 700 block of Atchison- Kansas Avenue.
The next day, Wednesday, the car was recovered by police, found that morning in a parking lot located in the 400 bock of Main Street.
According to Wilson, it was a short time following the recovery of the car that Michaels was located and arrested.
Once in custody, she was booked into the Atchison County Jail.