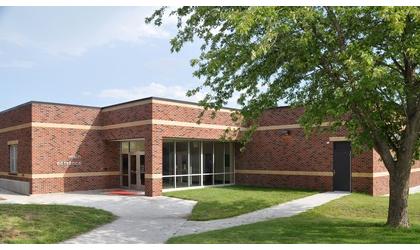 Wetmore Academic Center
(KMZA)--The Prairie Hills USD 113 Board of Education will hold a public hearing Saturday morning on a proposal to close the Wetmore Academic Center.
The hearing will take place at 10:00 in the school's gym.
At the hearing, a representative of the Board will present the proposal to close the school and the board will hear testimony as to the advisability of the proposed closing.
According to a resolution approved by the board in December, the closure is being proposed due to a continued declining enrollment, budgetary considerations and the need to recruit and retain quality staff. The resolution said closure of the school is necessary to allow for additional educational opportunities for students and more efficient use of resources.
There are currently 125 students at the K-12 Wetmore school.
If the school is closed, students would be reassigned to the Sabetha schools, but also are expected to attend Jackson Heights and Centralia schools.
Superintendent Todd Evans said a decision will not be made at Saturday's special meeting. If the board chooses to vote on the issue, he said it will likely be at their February 13 meeting.