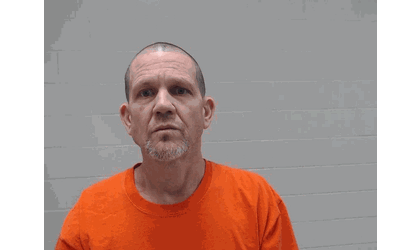 James Yokum /Credit: Atchison Co Sheriff
(KAIR)--A Saint Louis, Missouri man is charged in Atchison County, Kansas for the theft of items from a residence last year.
According to a release from Atchison Police Chief Mike Wilson, 52-year-old James Yokum was arrested Friday. He was taken into custody on an Atchison County District Court warrant for theft.
According to Wilson, the warrant comes in connection with the theft of items from an Atchison home, located in the 1400 block of South 8th Street.
The crime occurred October 30, 2022.
Following his arrest, Yokum was booked into the Atchison County Jail.